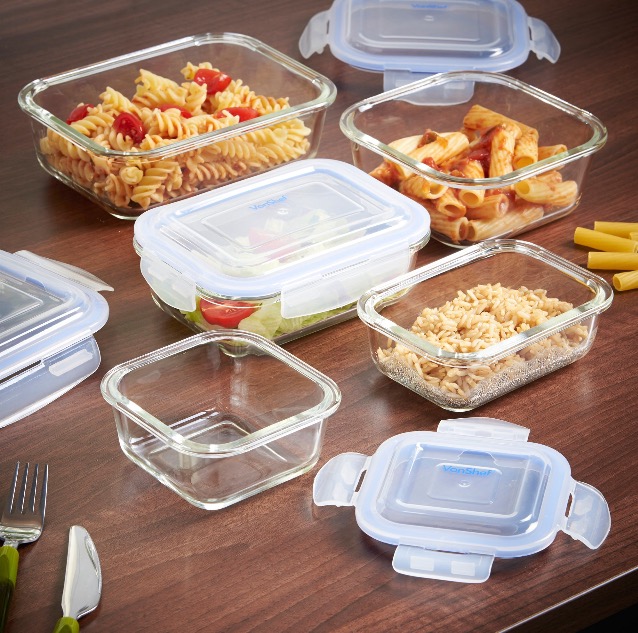 Replace your plastic containers with these glass containers. These containers can be kept in fridge, freezer, microwave and oven.
The glass container box set comes with:
5 piece glass container set with lids – perfect for storing and preserving.
Dimensions of containers: 1 x 0.35L (350ml), 1 x 0.4L (400ml), 1 x 0.69L (690ml), 1 x 0.8L (800ml) and 1 x 1.05L (1050ml) container.
Made from tough Borosilicate glass with BPA-free lids.
Dishwasher, oven and microwave (without lid) safe.
Oven safe up to 600°C.
Free Extended 2 Year Warranty
There are five different size glass containers in the box. Each comes with a clip side lid.
These are very substantial. The different sizes are a good mix with the largest being a good two persons bake size. The dishes are great for leftovers to go into fridge, freezer, microwave and oven. But you will need to let them defrost before cooking the glass obviously.
Bye Bye plastic containers
You can replace plastic containers that have stained over the years. Unlike plastic, they are safe to store food. You also know that your food is not affected by any toxins. They will eliminate the unclean looking staining that happens in plastic containers. Reheating leftovers in plastic is a little concerning so use these glass containers to reheat food.
Ideal lunch box
These glass containers are perfect for carrying lunch. Take them straight out of the fridge and take it to work. You can micro wave the food in the same container if you fancy a warm lunch.
Durable and strong
These dishes are great for storing foods. Not only can you put them in the fridge and in the oven (without the lids), but they are light weight and so far durable.
These are really well made – the glass itself is thick and strong and the lids are strong and fit perfectly.
Organised fridge/ freezer
The range of sizes is really good. The fact that they're square/rectangular means they are a much more efficient use of space than the round cereal bowls. Your fridge can be organised well with these glass containers.
Multi-purpose
These glass containers are just perfect. They are multi-purpose (fridge, freezer, dishwasher and microwave safe) and because they are glass you know food won't be affected by toxins. Perfect sizes that do not take up much room at all! Just fab.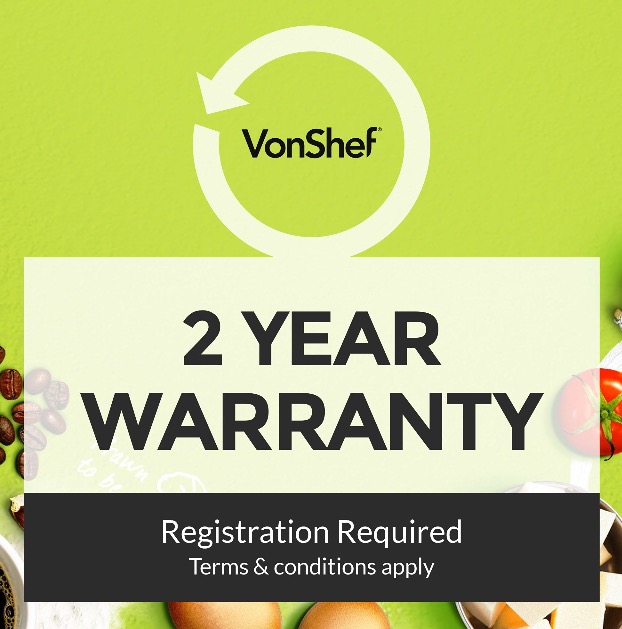 These are perfect, left overs go in bowls and cover. What more can one ask for? No foil, no cling film, no Tupperware changing colour from food stain.