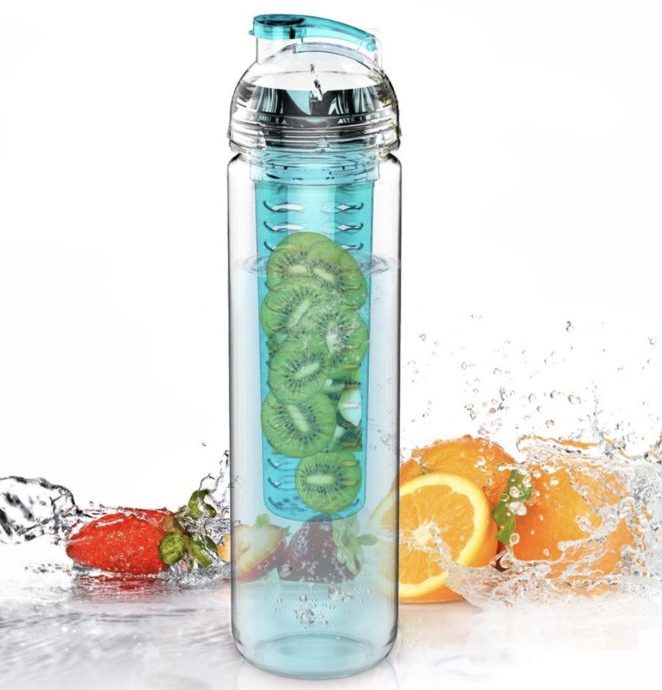 How about a cup of water with strawberry, orange, blueberry, or watermelon? Fruit infused water bottle is the best option.
You can be a mixologist extraordinaire with this New Designed Fruit infused water bottle!
Fill the removable snap lock infuser basket with lemons, strawberries, orange slices, mint leaves, tea bags and much more, it will take 5-10 minutes (depending on the fruit / vegetable / herb) for the flavour to infuse into the water.
Revolutionary high tech material:Tritan with extremely impact resistant and 100% BPA Free.
Ideal for the gym, home yoga, office, school and travel.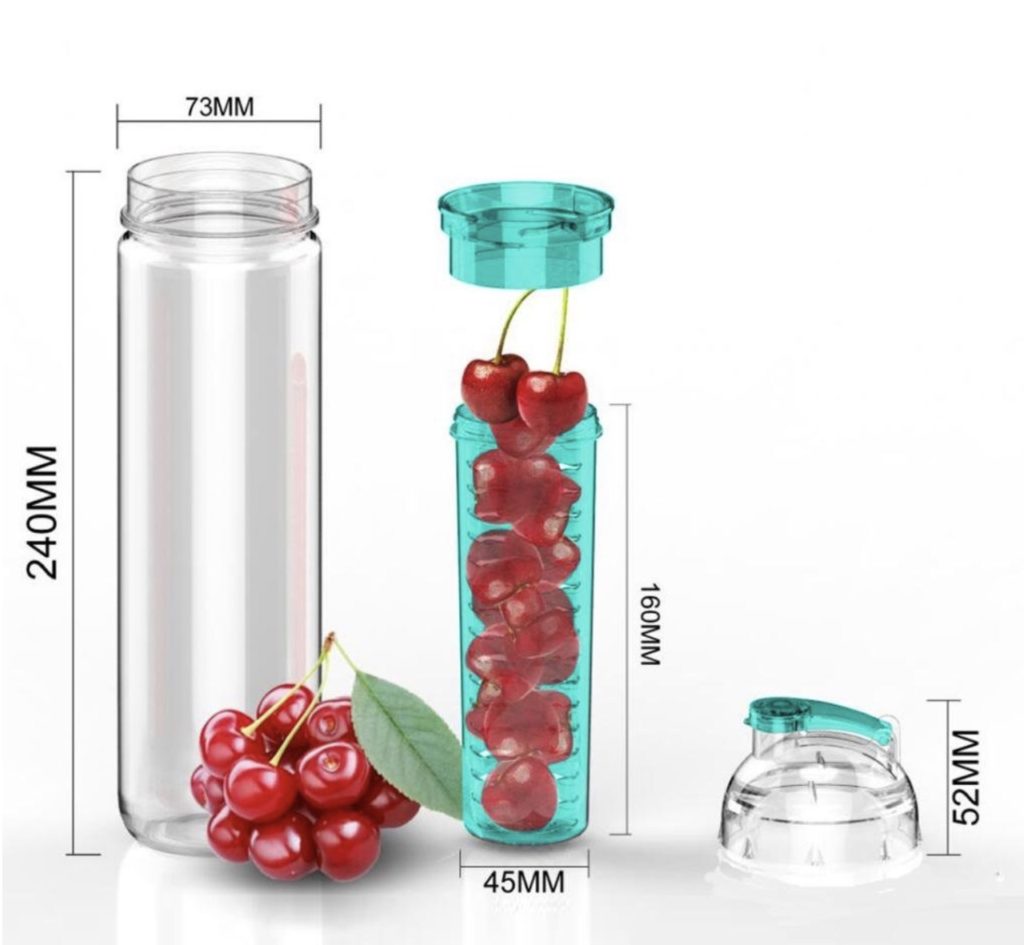 BPA-Free, Reusable and Eco-friendly!!!
It can withstand subfreezing to boiling temperatures.
Easy Fresh Fruit Vitamin Drink Making, for gym, home, yoga, school, office, travel, and outdoors.
Suitable for Kids and Adults!
Features:
– Many Colours to choose.
– Tritan body, scratching resistance, 100% BPA Free for heath-safety.
– Flip lid top.
– Removable fruit infuser, make it a sports water bottle.
– Dishwasher safe.
– Easy to clean.
– Product Dimensions: 7.3 x 7.3x 28 cm.
– Product Capacity: 800ml.
– Total Weight: 260g.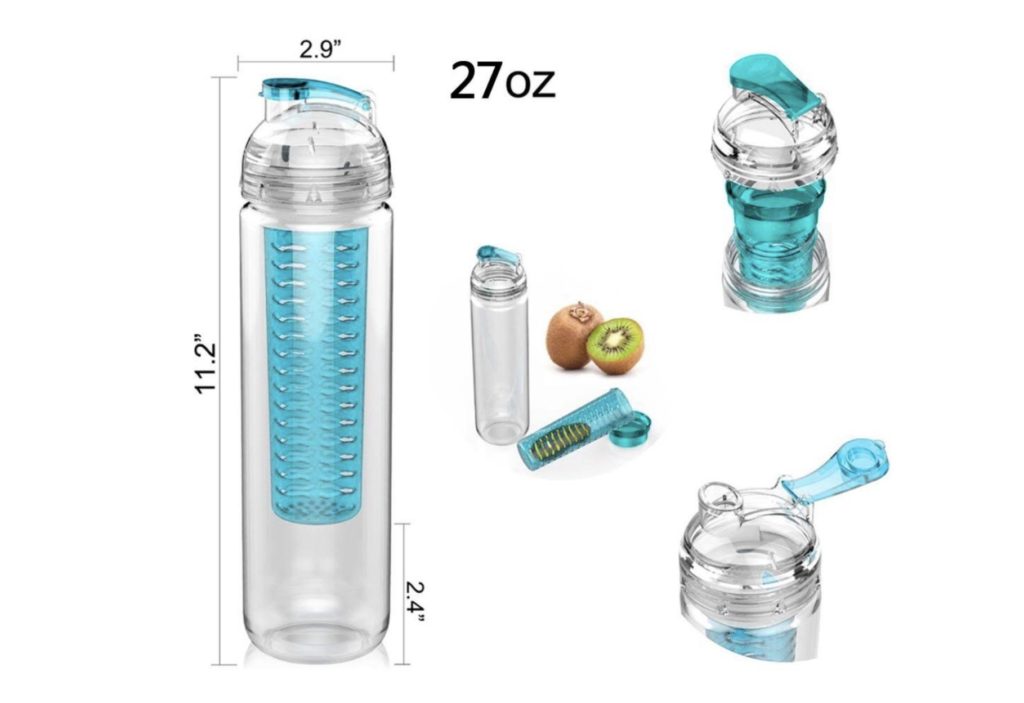 Be Healthy
Create your own naturally flavoured fruit infused water, juice, iced tea, lemonade & sparkling beverages in less than 2 minutes. Don't waste your money on toxic, unhealthy drinks any more
Great Design
Removable fruit infuser, make it a convenient sports water bottle. Ideal for the office, school, work, gym, yoga, hiking, camping, running, travel
Save Money and Calories
The fruit infuser bottle is reusable, recyclable and carbonated water-Friendly. Giving you a healthy and less expensive alternative to soda, juice, beverage and sports drinks.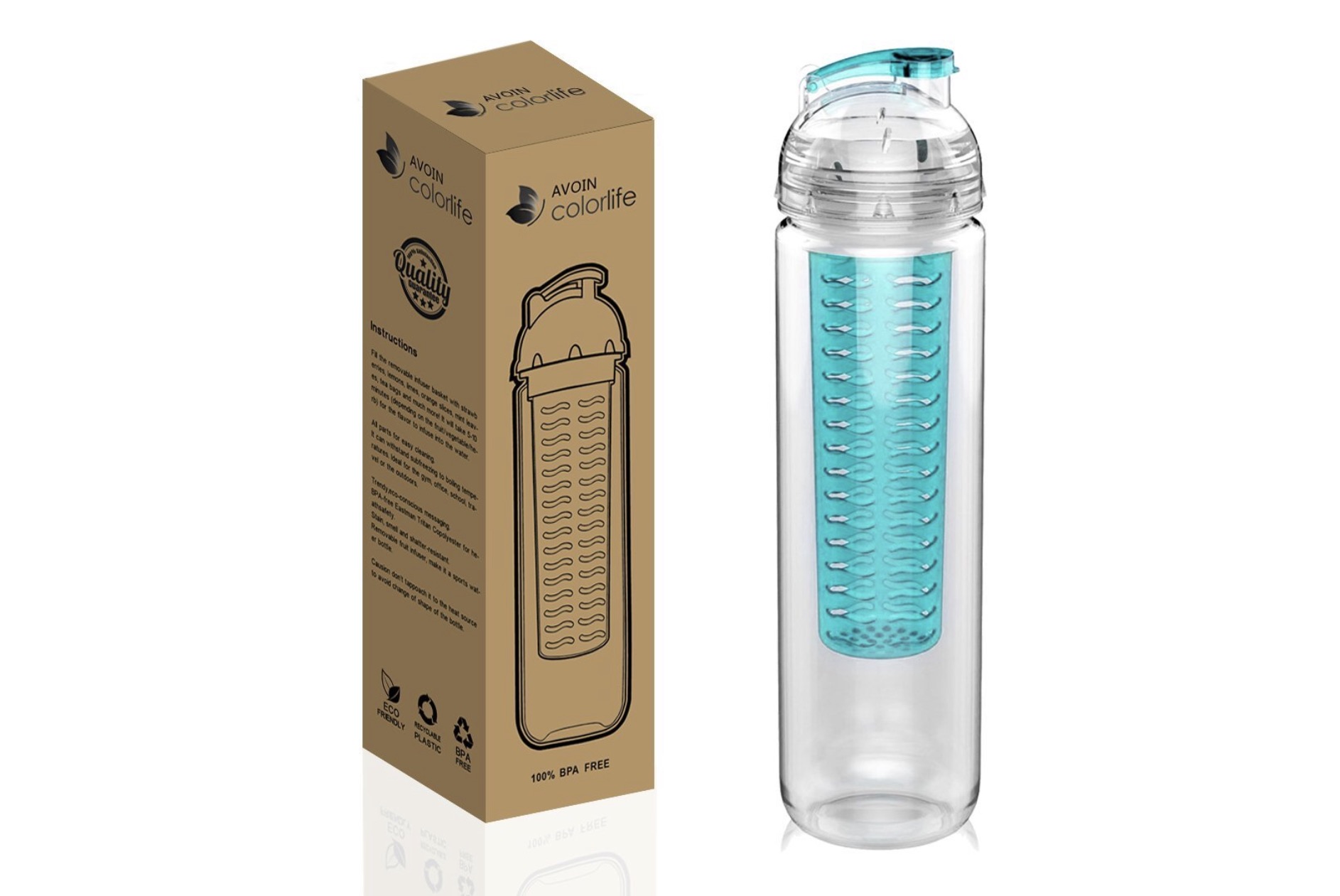 100% BPA FREE
Made of high quality, eco-friendly, and shatter-proof Tritan plastic. Safe for you and the environment
Easy to use
27oz/800ml size fits perfectly in your car cup holder and bike bottle cages, easy to clean and top-rack Dishwasher Safe