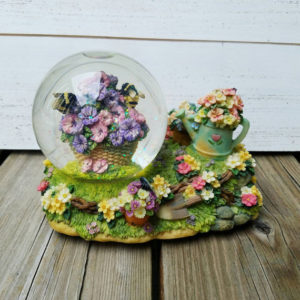 Wondering about a gift? Why not get this beautiful antique Snow Globe Music Box. It has gorgeous details of flowers, gardening pots, bees, rocks and more – perfect for a gardening lover. Everyone would just love it.
Buy on EtsyClick here to buy
Product description:
Vintage item.
Materials: ceramic, glass, resin
Antique Snow Globe Music Box
Measures: 4 X 6 inches. With feet at the bottom.
Melody/ music: Everything is Beautiful
The flowers in the snow globe are very pretty and colourful. The music plays perfectly.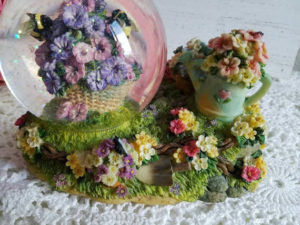 Perfect gift
This is a really lovely item. The colours are very clear and the music is immediately recognisable. It is an ideal gift and it will be a complete hit.
This item is very lovely, and it's just charming. The song is quite beautiful. Item is really vibrant and colourful.
A perfect gift for birthday, baby shower, christening, Christmas.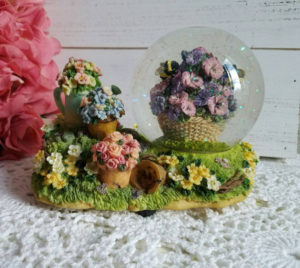 Home decor
The snow globe is perfect for decorating home. It adds a little charm to any home. Because of the vibrant colours it will brighten up any home.
Garden decoration
It is perfect for garden while hosting a tea party. Everyone would love it. The music can play in the background