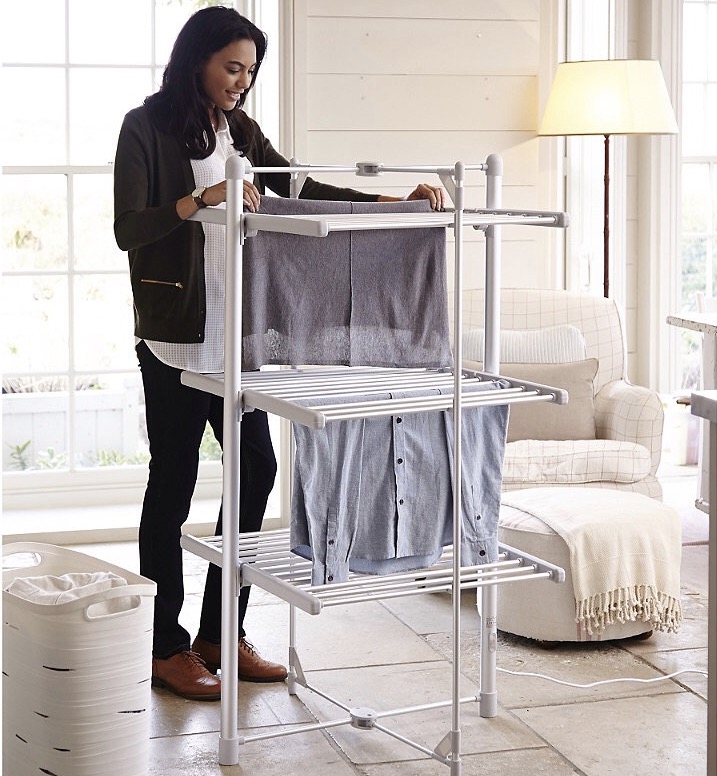 Electric Airer has a lot of pros when compared to a tumble drier. It is kinder to your clothes and is expected to be cheaper than tumble driers. If you don't have space for a tumble drier, heated airer is an ideal choice.
This 3-Tier Standard Heated Airer from Lakeland offers 21m of drying space, holding 15kg of laundry, on a light aluminium frame and will dry your clothes much more quickly than an unheated tower airer. At less than 6p an hour to run, and thermostatically-controlled bars that won't overheat, it's also a lot kinder to your clothes than running a tumble dryer. And when you don't have laundry to dry you can fold your electric airer down to only 8cm deep for flat storage.
Reasons for investing in electric airer.
Costs less than 6p an hour to run.
Lightweight and easy to move.
Uses only 21m of drying space.
Folds to just 8cm wide for easy storage.
Position the shelves to suit your needs.
Fully opens to 73 x 75 x 137cm height.
Item weight – 7 kg.
Comes packaged in a large box that is 142cm x 80cm x 9cm.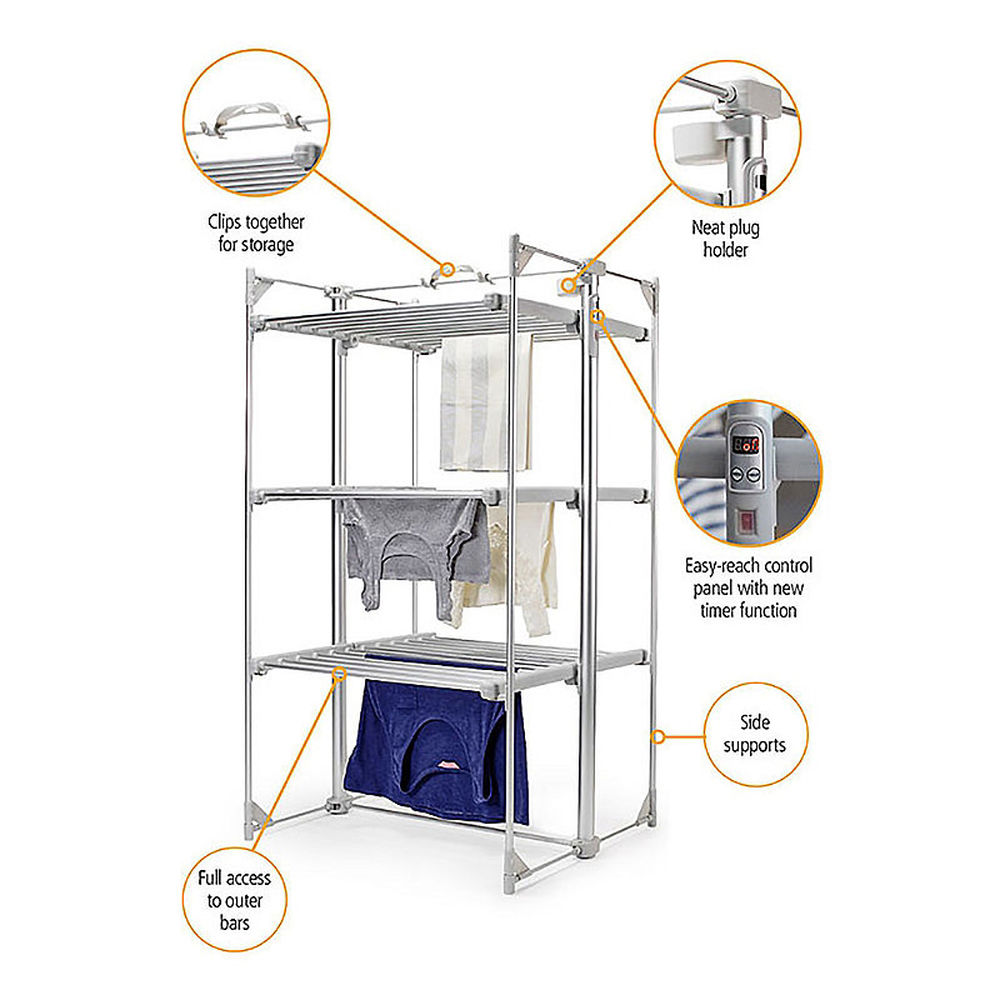 Economical
These heated airers cost just pennies an hour to run. They're also much kinder to clothes than tumble drying and neater and more efficient than laying laundry over your radiators.
Versatile
You can benefit from folding shelves that can be positioned to suit your needs. You can dry T-shirts, socks or larger items or hang sheets and big towels over the top without them touching the floor.
Convenient
Made from light yet robust aluminium. They are easy to move around and fold down to 9cm or less deep for storage, ready to be pressed into action throughout the winter months, or whenever the weather isn't cooperating.
Dimensions
Its just over 2ft wide x 4ft length (folds flat).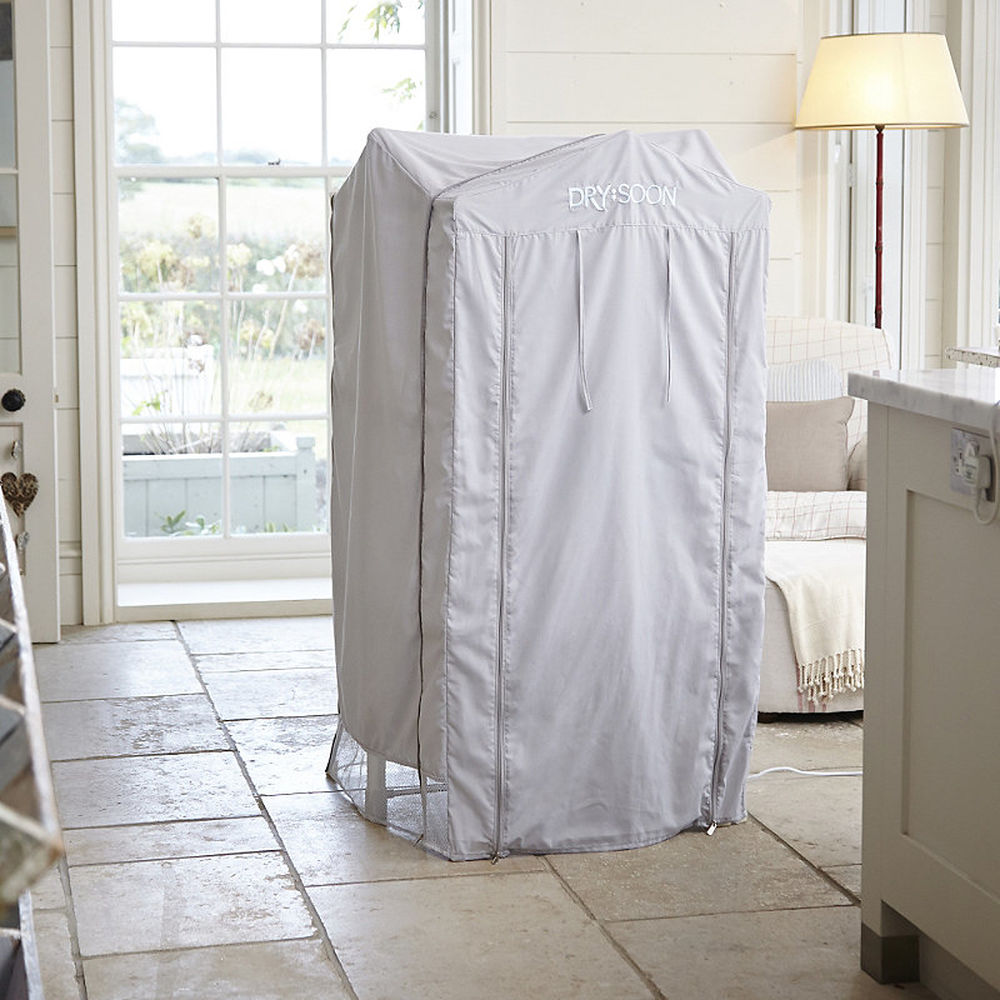 You can improve the performance of drying by buying a cloth cover for the heated airer. Drying will speed up as the cover helps contain the heat within. The cover is also machine washable.
I would definitely recommend the airer and the cover as the clothes will dry overnight where they would usually take 2-3 days to dry. Its well worth the money.