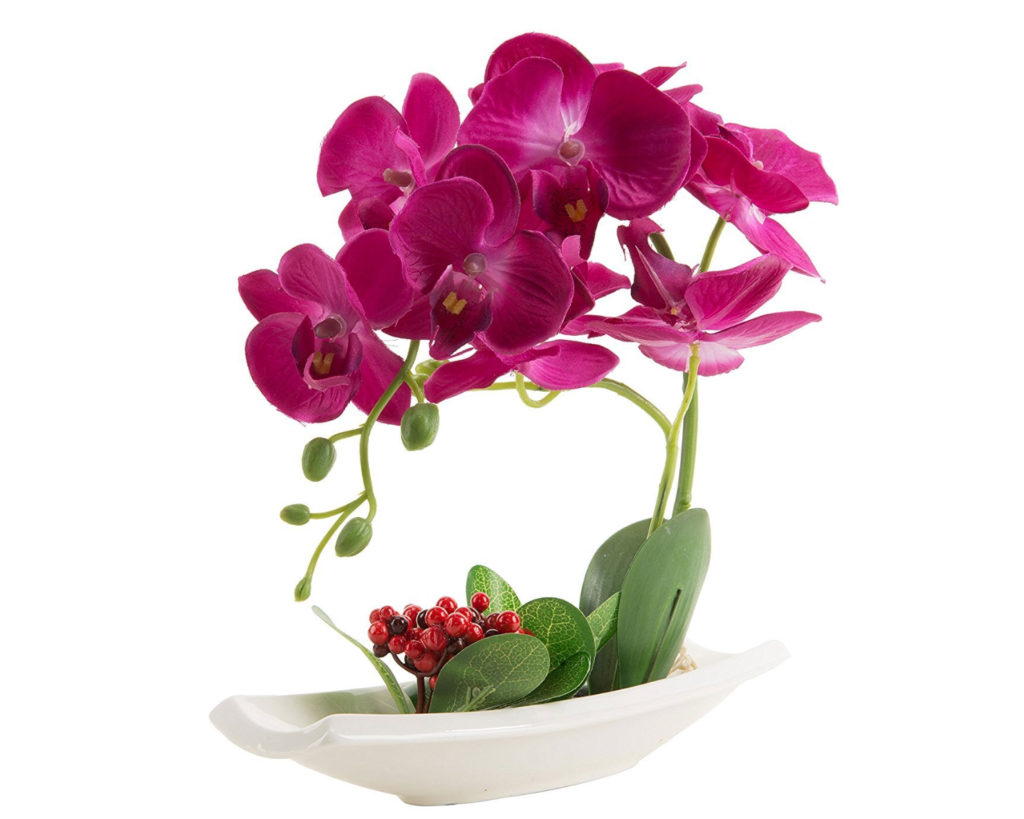 Flowers add colour to surroundings and home. Reason to opt for artificial flowers is not to reduce cost alone. Artificial flowers are the best option for people with allergies or hay fever. Artificial flowers can really give you the exact same look and even feel sometimes. The best thing is you can keep these flowers forever!
Bursting with colour and personality the Phalaenopsis is perhaps the most popular variety of all the orchids.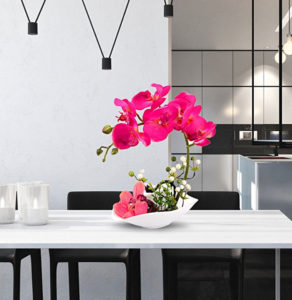 So why not treat yourself or decorate your home with these lovely silk orchid artificial flowers. They are beautiful and look very much real. The bonsai plant has some bright red coloured flowers made of good material. The plant is glued well to the ceramic base to keep it intact. This is a great item for gifting purposes or to decorate your kitchen or living room.

Features
• Specification: plastic handle simulation Phalaenopsis (orchid) + magnesia porcelain pot
• One layer of glue has been sprayed on silk petals which makes it look real both in appearance and touch
• Size: Length about 25cm, width of about 10cm, overall height of about 27cm.
• The stems of Phalaenopsis can be bent to the appropriate radian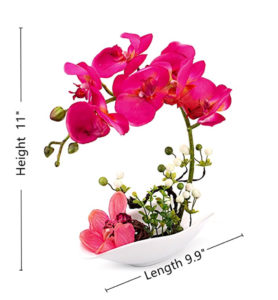 On top of allergy relief, artificial flowers also have the extra added bonuses:
Artificial flowers won't wilt or stain
They can be any colour you want
They can be customised to suit you
They'll last forever
You don't need to water them or take care of them
Some of the other options in orchid artificial flowers are as below:
Click here for more Artificial orchid flowers